Posted by Charmco on Feb 5th 2021
Ten Ways To Say I Love You
We all need some extra love this year... and whether you want to say I love you to someone special or that special someone happens to be YOU, we think there is no better way to express your love than with a meaningful charm. These lovely Valentine's Day themed charms are definitely on our wish list and will show all your loved ones how much they mean to you.
Nothing says Valentine's day more than a sweet message on a heart, our latest "Dearest" Gem Set Heart 14K Gold Charm really spells it out!
This larger scale 14k gold heart is set with seven precious and semi precious gemstones spells out a secret message! Victorian acrostic jewelry used the first letter of each gemstone set in a piece of jewelry to spell out certain messages or terms of endearment. One of the most classic, "Dearest" contains Diamond, Emerald, Amethyst, Ruby, Emerald, Sapphire and Topaz to spell out this term of love and adoration. Gift her a beautiful heart charm with a secret gem message that speaks volumes.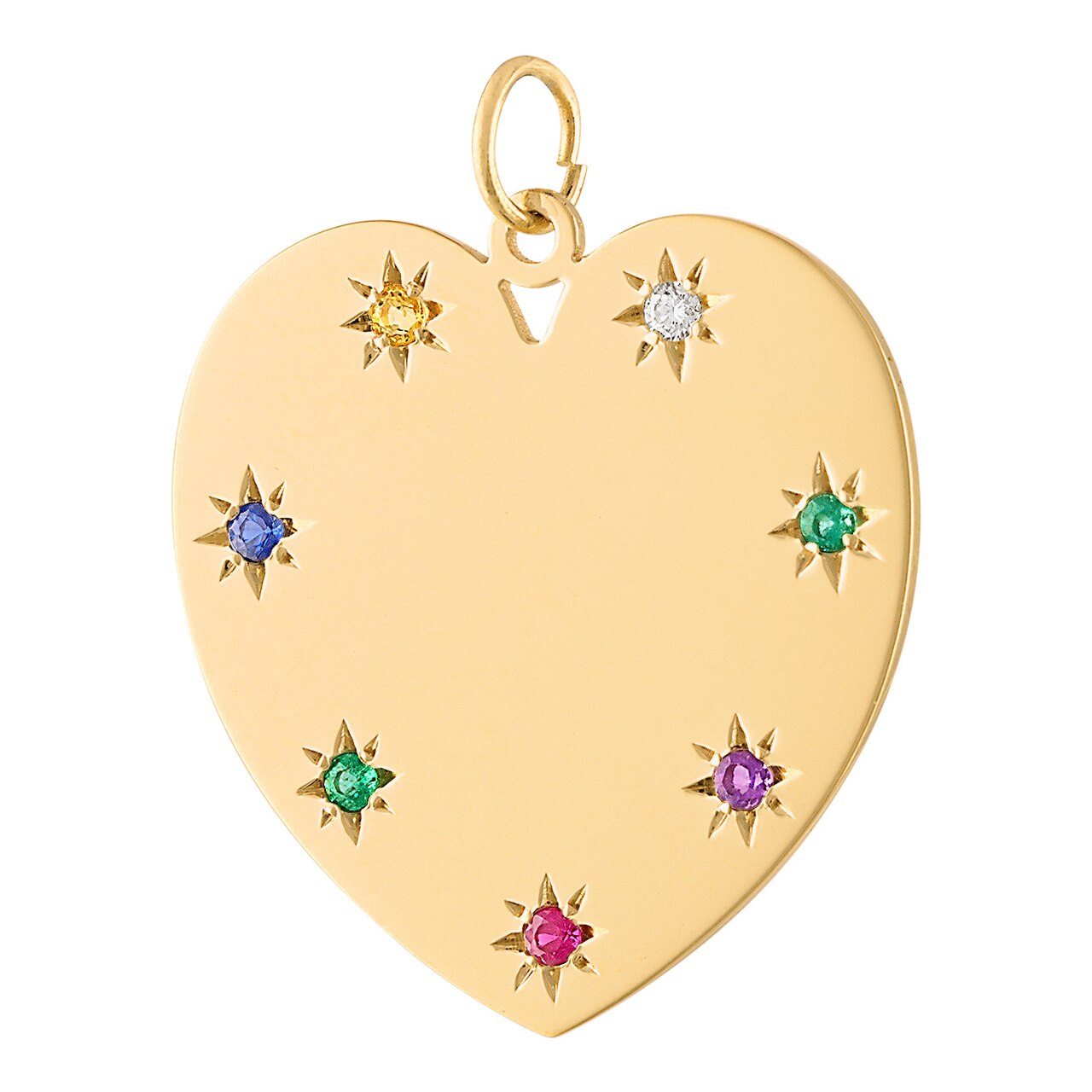 Indulge your chocolate lovers with this sweet Chocolate Box 14K Gold Movable Charm
This is a movable charm with a lid that opens up to two wrapped bon-bons. It's a wonderful treat for Valentine's Day, an anniversary, birthday, or just because...and it lasts a lifetime (not hours!). Give her a treat she can cherish.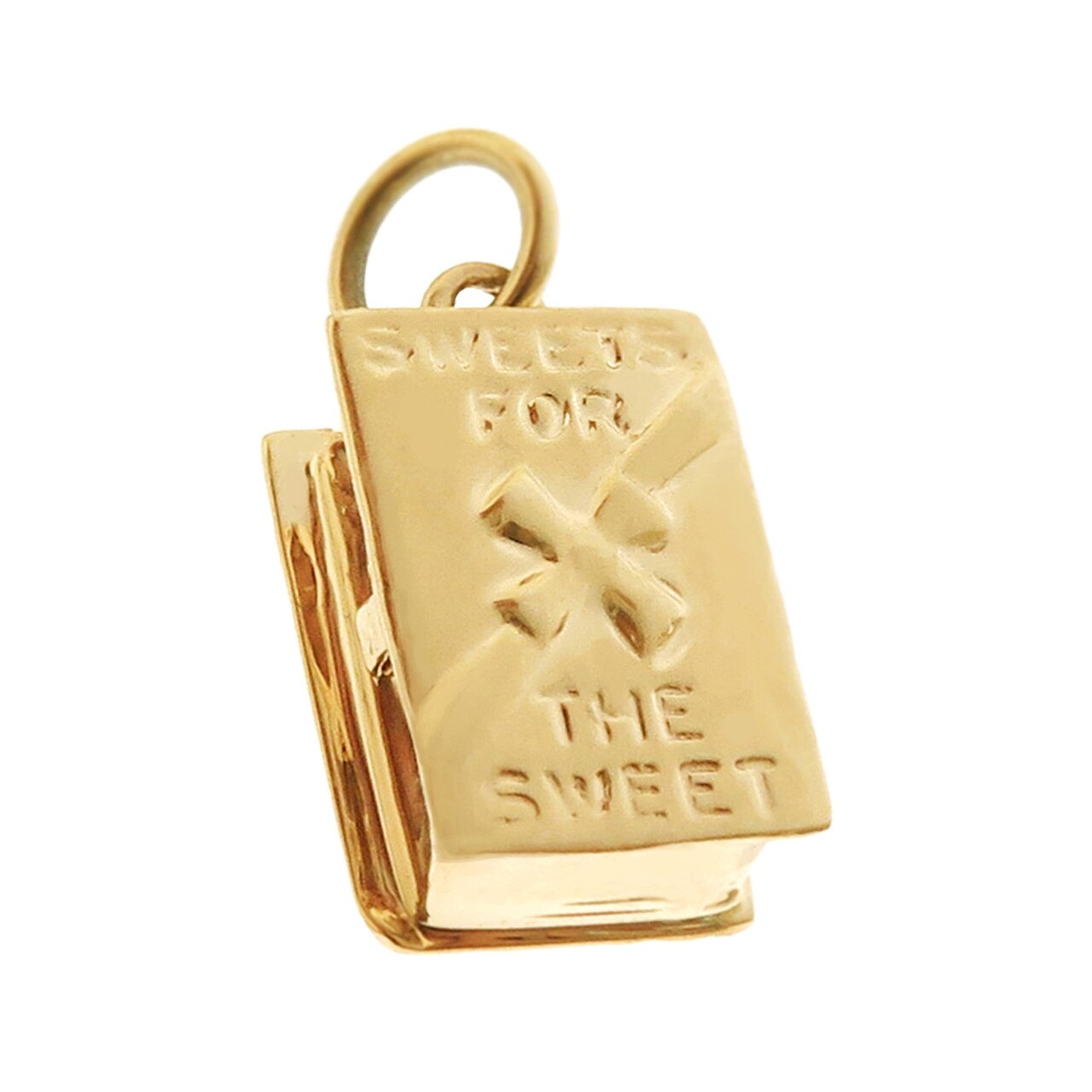 Cheers to all the good times with a Champagne Bottle 14K Gold Charm
This 14k champagne bottle charm features a black enamel label with "Champagne" written in elegant script. Mark your anniversary or good news with this most classic of all celebration charms, a solid gold bottle of bubbly!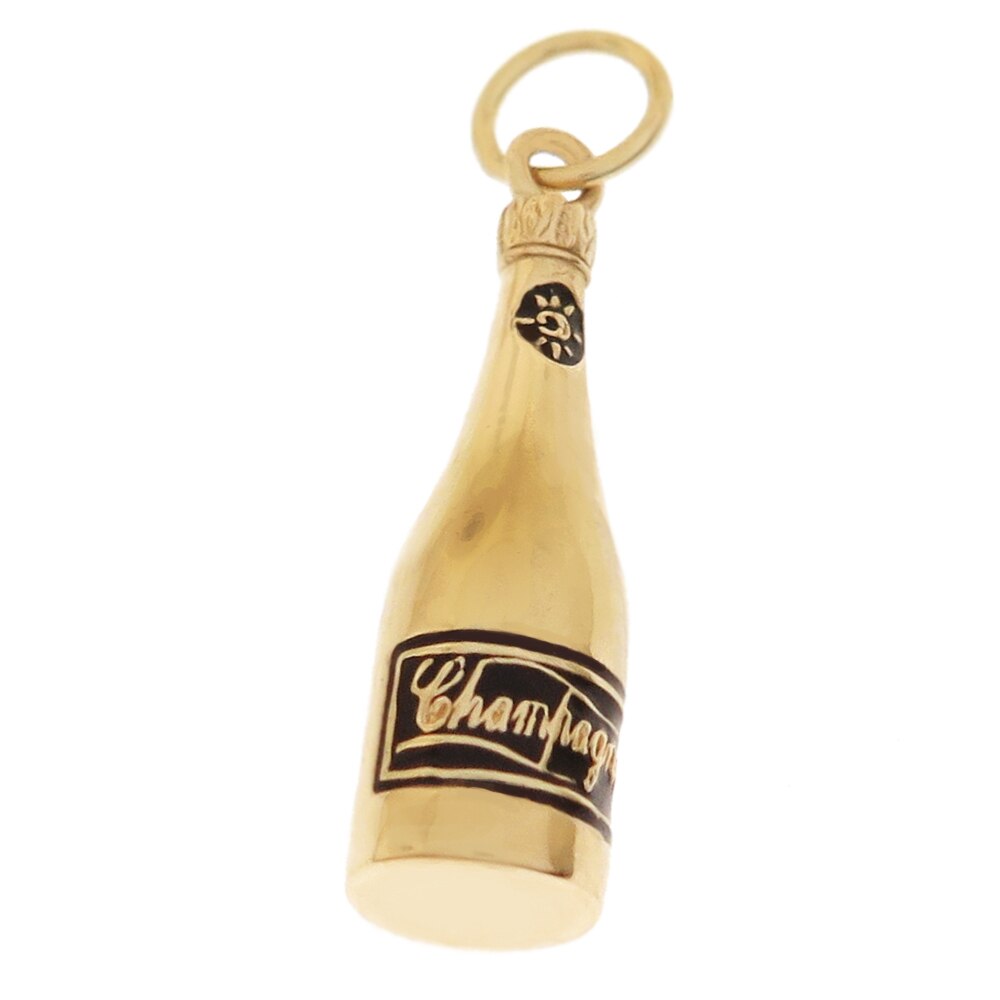 Show your devotion with a Long Stem Rose 14K Gold Charm that represents beauty and eternal love.
Our blooming rose 14k gold charm features a long stem that will not wither with time. A popular Valentine's day or birthday gift, a bouquet of roses is associated with true love. A forever rose charm for your love of a lifetime!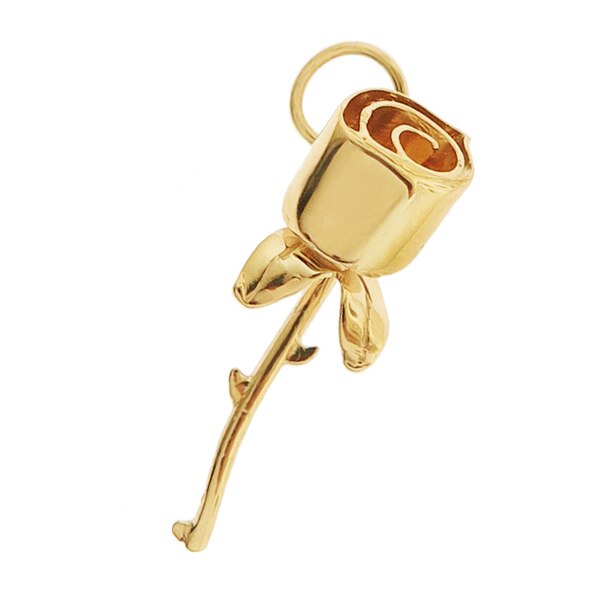 Let her know that she is the queen bee in your life with the Diamond Queen Bee 14k Gold Charm
A sparkling bee charm for your honey! A bee charm symbolizes industry and nature's balance; bees remind us to enjoy each day and taste the sweet honey of life. This 14k diamond bee charm is perfect for the center of your family's world; the queen of your hive.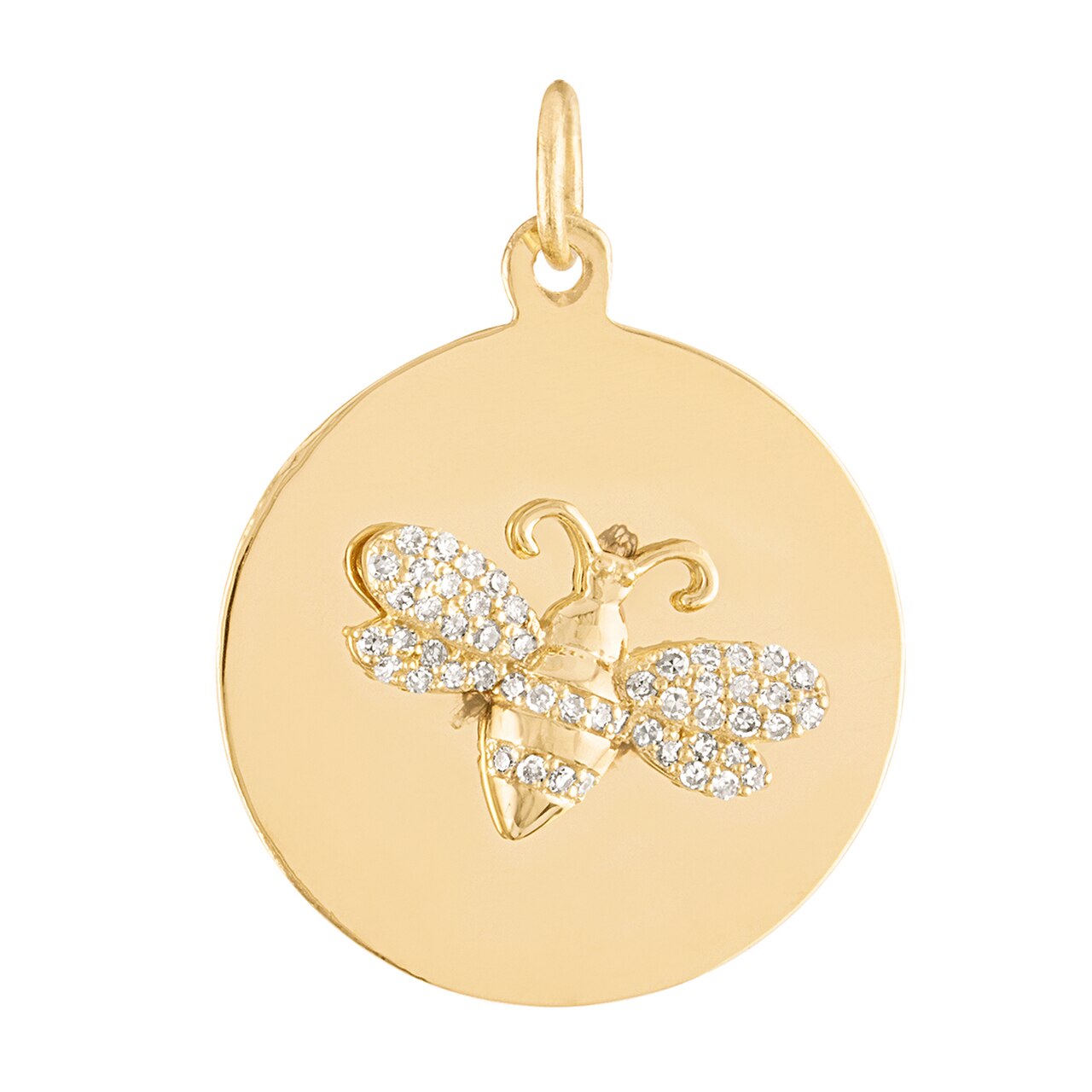 Dream up a romantic getaway or some travel vibes in the "city of love" with the Eiffel Tower 14K Gold Charm.
King Francois the I famously said, "Paris is not a city, it's a world," and we have to agree. Show your love for this magical world with the Eiffel Tower travel charm, which celebrates Paris' most iconic landmark. Celebrate your trip to Paris with this classic Eiffel Tower gold charm, the perfect keepsake of this most beloved French monument.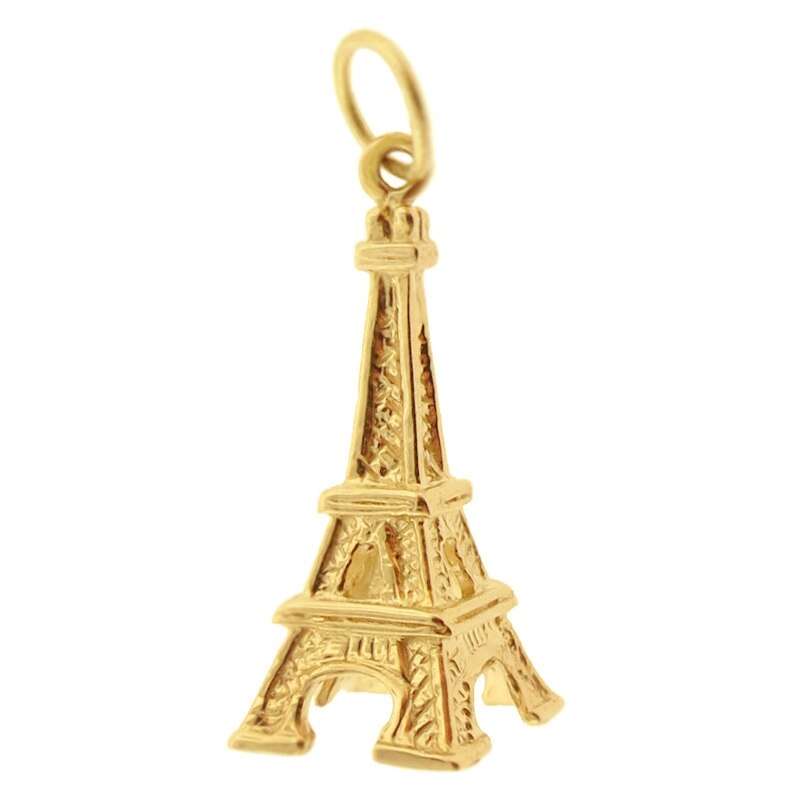 Give the Key To My Heart 14K Gold Charm and say you're the one…!
A beautiful oversized charm to tell her she holds the key to your heart! A classic layering charm perfect for an anniversary, Valentine's or Mother's Day gift.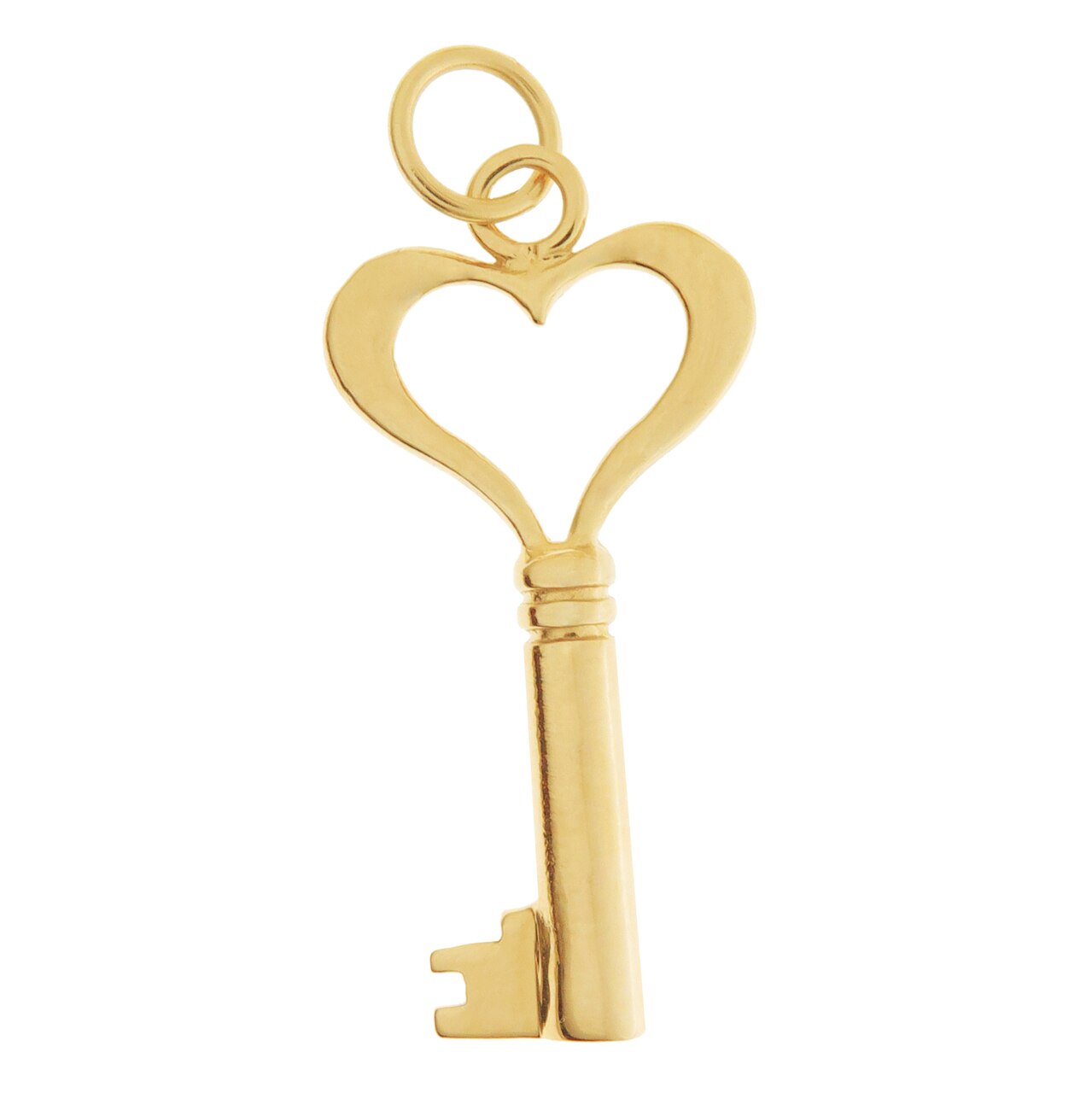 Remind someone that they are a shining star with the Diamond Starburst 14K Gold Charm
This luxe starburst charm shines bright with a large and sparkling diamond center. Reminiscent of the North Star, this charm will help guide you on your journey wherever your destination may be.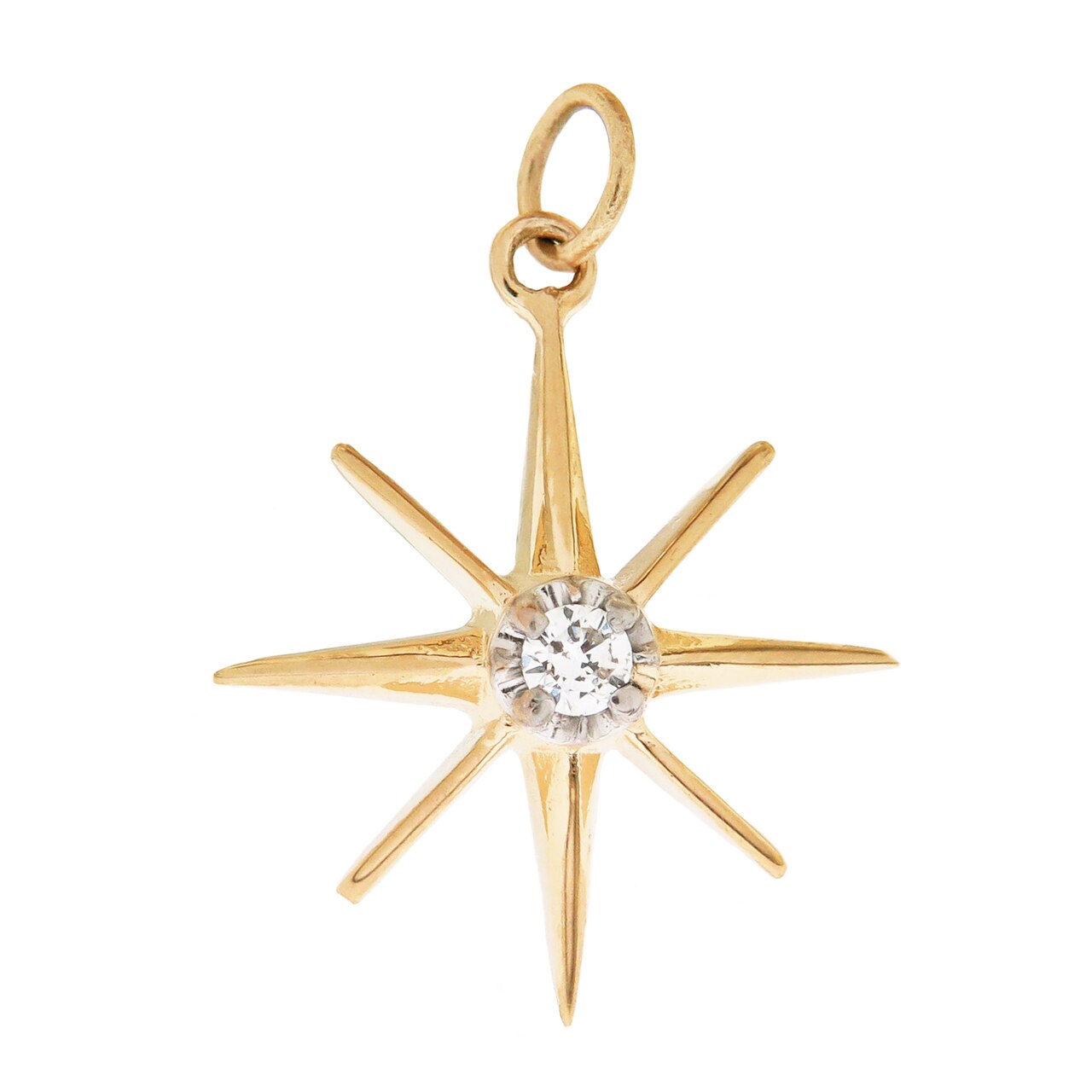 Want a unique way to say "I love you"? Do it with this Love in Sign Language 14K Gold Charm
This gold hand charm signs "I Love You" in ASL. The sign is a combination of the letters I,L, & Y. A universal language for a universally meaningful charm.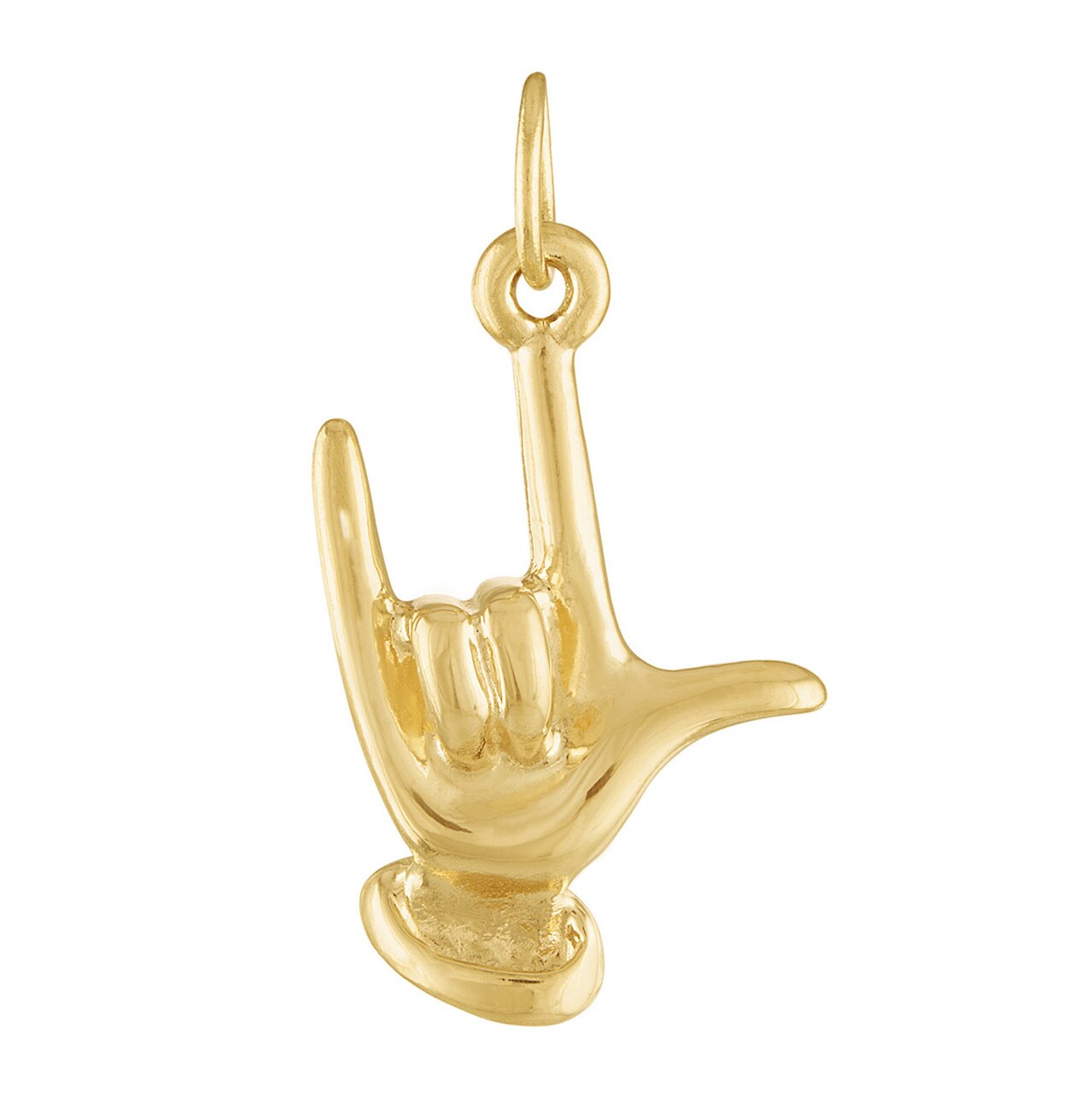 This Enameled "I Love You" Spinner 14K Gold Charm says it all!
This "I Love You" charm is one of our favorites! At first, the meaning is a mystery, but spin the enameled deep blue 14k gold spinner charm to reveal the phrase I Love You, and the intent is clear. A most fun and surprising love charm that is a classic style from the 1950s and 60's. The "flip book" of charms, this playful love spinner captures those important three little words forever in gold. A popular Sweet Sentiments charm.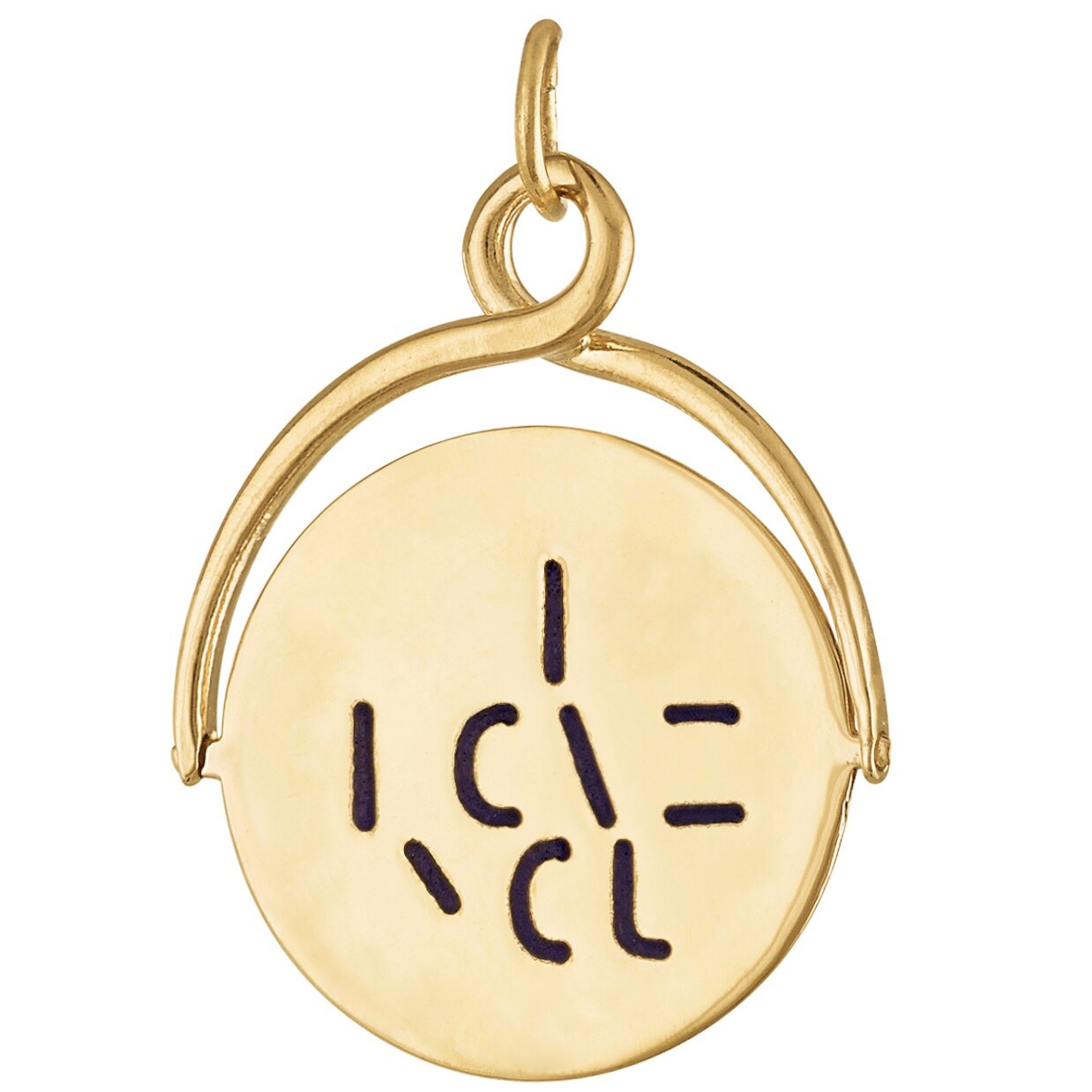 Happy Valentines Day!
xx
Charmco