February is upon us, which means it's time to start thinking about what to get your significant other for Valentine's Day. Valentine's Day is the one time of the year specifically devoted to showing your loved one just how much they mean to you, so finding the perfect gift is essential. With so many different gift options available, it can seem impossible to settle on any one thing. Thankfully, Charmco is here to help! Our vast array of vintage and vintage-inspired gold charms has something for everyone. No matter whether your loved one is a travel enthusiast, gardener, animal lover, sports fan, or passionate about any other type of hobby, Charmco has a charm for them that is both stunning and meaningful.
In this blog post, we discuss three reasons why gold charms from Charmco make the perfect Valentine's Day gift. Our charms can be worn on a necklace or bracelet, and many are engravable for that extra touch of personalization. We offer free UPS insured ground shipping on all orders within the continental United States, as well as express shipping options. Order now to ensure that your gift arrives in time for the holiday.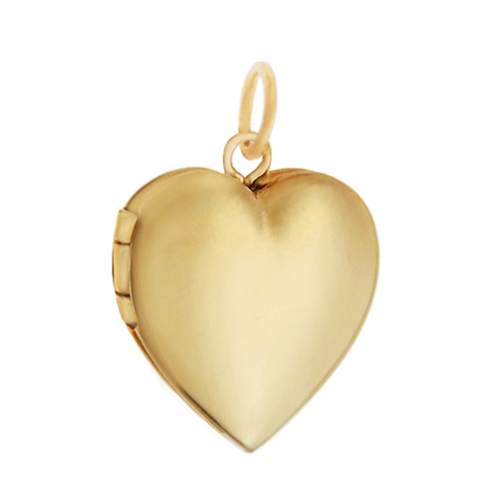 Charms Are Not Cliche
It can be tempting to opt for something easy and conventional when it comes to Valentine's Day gifts. After all, so many stores this time of year are rife with chocolate and flower displays for a grab-and-go present. If you really want to express your love, however, we recommend that you skip the tried-and-true presents and opt for something more individualized. Investing in a gold charm from Charmco will show your loved one that you've actually put some thought into what to get them for the holiday, rather than choosing whatever was available. Unlike chocolate and roses, gold charms are not here today and gone tomorrow. Rather, they make lasting gifts that your partner will cherish for a lifetime. With a Charmco, charm, you can make Valentine's Day 2020 truly unforgettable, rather than another holiday that will soon be lost to the fog of memory.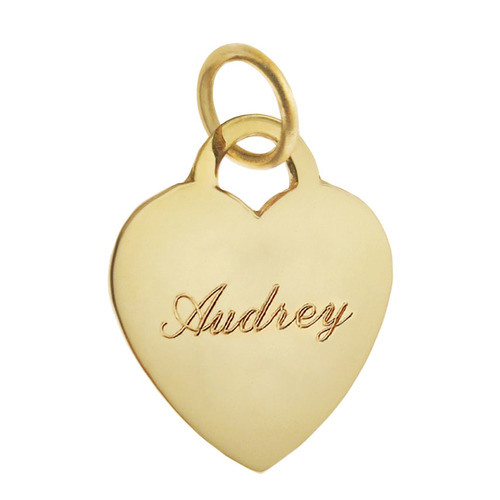 Charms Are Personal
Buying a charm rather than a cliche present will also show your partner that you think of them as an individual, and are attuned to their particular interests. Whether you're celebrating your first Valentine's Day together or your fiftieth, there's no better way to show someone how much you understand them than with a charm that celebrates their unique identity. We offer charms for even the most atypical professions and hobbies.
Best of all, many of our vintage and vintage-inspired gold charms are engravable, so you can add your loved one's initials, full name, or even a special message to their charm. Another great option is to engrave your anniversary date or "2.14.20" so your partner always remembers when they received their special gift. We offer a variety of engraving styles for many of our charms, such as standard block, standard script, dots dates, slash dates, and more, so you can make your charm look exactly how you want it to.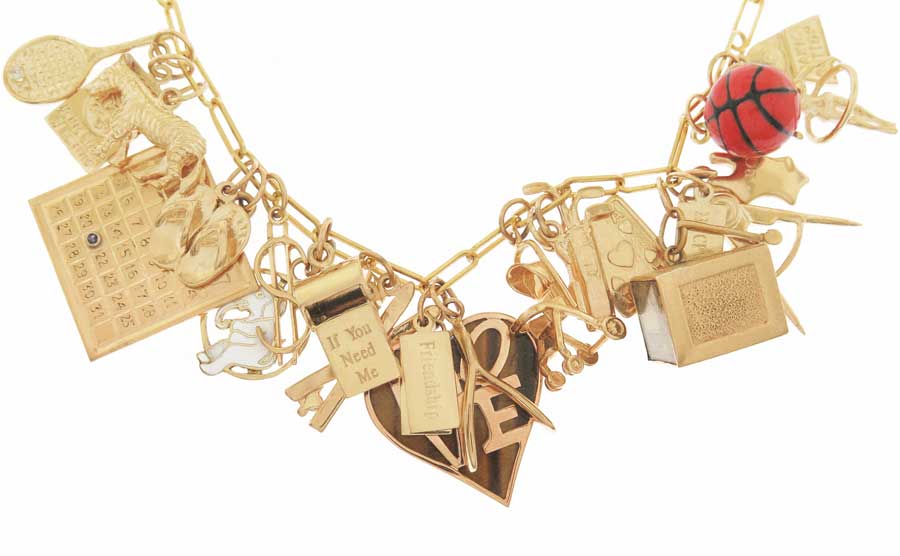 Charms Are a Gift That Keeps on Giving
When you order a charm for Valentine's Day, you're investing in so much more than just a single holiday gift. Charm bracelets begin with just a single charm, and grow exponentially. No longer will you have to worry about what to get your loved one for Christmases, birthdays, anniversaries, or any other special occasion. Each holiday, they are sure to look forward to a new addition to their stunning charm bracelet, made from authentic 14K or 18K gold. They will watch their bracelet grow over the years, and cherish every single occasion where a new charm was added.
Don't let this Valentine's Day be lost to the annals of a memory. With a gold necklace or bracelet charm from Charmco, you can make this Valentine's Day one for the ages.