Posted by CharmCo on May 10th 2017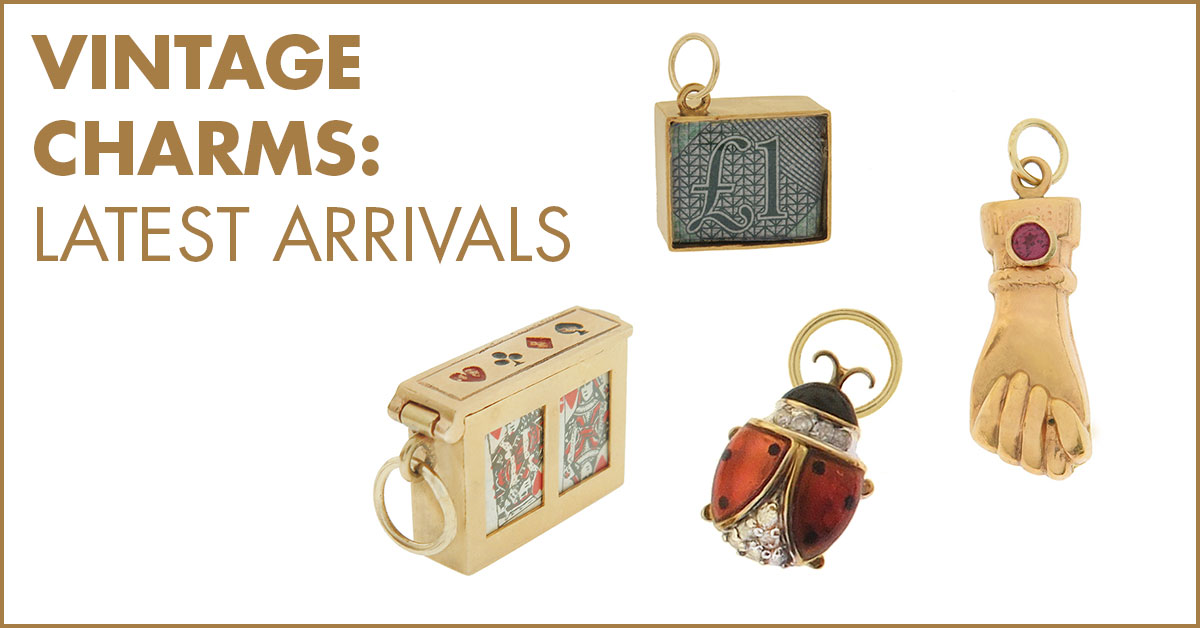 When you are a charm collector or are the husband or child of someone who loves to get the newest, latest, and greatest charm, Charmco is a great place to shop to constantly delight them. Charmco has a wide selection of charms for bracelets and necklaces. We have the widest selection of fine 14K gold charms in just about every theme you can think of, from hobbies to fashion, and from motherhood to random charms. In this week's blog, we are going to spotlight some of our favorites from the latest arrivals collection.
This charming little peace could make a whimsical addition to any necklace or charm bracelet of a bridge or poker player in your life. There is an actual miniature deck of cards in their gold card case. There are four tiny windows through which you can see four cards. The top, which opens so you can take the cards out, has tiny cut-outs of the card suits. A tiny heart, spade, club, and heart are so tiny and cute—they make this card box that much more precious.
Another one of our favorites from the latest arrival collection is perfect for the rose lover in your life. A symbol of good luck, ladybugs help roses grow by eating aphids and can be seen as the patron insect of these lovely flowers. This delightful charm is made of 10K gold and has red enamel with six black dots on the wings. The head is black, and the neck and the space between the wings are of tiny finely cut diamonds. To protect this, and all your charms, ask about soldering.
For the Anglophile or currency collector in your life, this Vintage One Pound Note in Emergency Glass 9K Gold Charm would make the perfect gift. A one pound note is in a tiny gold box with a glass window on the front and on the back are engraved the words, "In emergency break glass." The ring is off to one side so that the box will dangle elegantly to one side.
This classic good luck symbol comes from Italy and is thought to ward off the evil eye. This charm is finely made with wonderful detail and a pink tourmaline stone, which is October's birthstone, but is appropriate for any lover of this feminine color.
Shop Charmco's Latest Arrivals Collection today for yourself or the charm fan in your life!